Healthy and Ready to Learn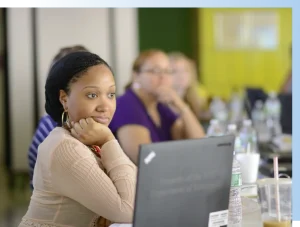 Healthy and Ready to Learn develops and delivers free professional development and parent workshop sessions to equip adults in the lives of children with the knowledge and skills to promote strong attendance, health, and trauma-sensitivity in schools and at home. These interactive sessions provide strategies that educators and caregivers can use to ensure that children in elementary school and at early learning centers are healthy and ready to learn.
Healthy and Ready to Learn offers live (in-person and virtual) training as well as recorded asynchronous sessions that are accessible on the Resource and Training website. You can schedule a live training in the New York City area by clicking here.
We work directly with school leadership to determine what series of professional development and workshop sessions meet their needs and how training can be tailored to serve their unique school community.
For educators in New York State, all of our training sessions are Continuing Teacher and Leader Education (CTLE) eligible.