Health Education Materials
Children's Health Fund produces health education materials on subjects critical to the well-being of children. From managing asthma to supporting children's social emotional learning, these resources are appropriate for individual use, one-on-one teaching, as well as instruction in a group or classroom setting. All materials are free for download and noncommercial use. For more information, please contact healthed@chfund.org.
Our Microwave Cookbook was developed to help families who don't have access to a full kitchen to make healthy food. It is full of delicious recipes, from chicken parmesan to pumpkin muffins, all prepared with only a microwave and a few simple ingredients!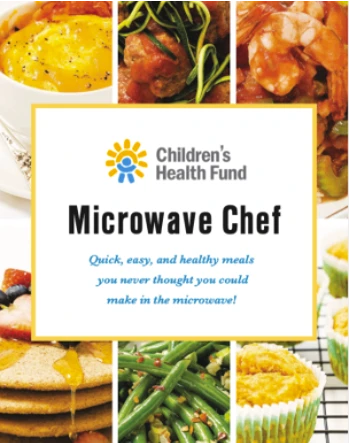 These middle school level brochures look at ways to stay physically active and feel great. Think Healthy was made possible by a grant from MetLife Foundation.
Parent guide and kids' worksheet offer tips on how families can prepare and help their children to feel safe during the hurricane season. Materials were created by the New Orleans Children's Health Project and were made possible by a grant from the US Dept of Health and Human Services, Substance Abuse, and Mental Health Services Administration.
Developed by clinicians from Children's Health Fund's national network, Healthy BASICS provides elementary level brochures with simple, accurate, and culturally relevant health education brochures on a variety of topics. Healthy BASICS was made possible by a grant from MetLife Foundation.