Children's Health in Focus Briefings
Children's Health in Focus
Join Dr. Arturo Brito, Children Health Fund's president and CEO, on Zoom for a series of discussions with special guests—including experts from the frontlines—about the issues that children across our country face each and every day.
Questions? Call 212-452-3340 or email dev@chfund.org to speak with a CHF staff member.
Children's Health in Focus: Boosting Vaccine Confidence and Access
Wednesday, September 20, 2023, from 2 p.m.–2:45 p.m. ET 
Declining vaccine confidence and growing barriers to access pose a significant challenge for underserved communities across the country. The COVID-19 pandemic has exposed systemic health inequities and underscored the urgency of increasing our attention and effort on improving access to care for medically underserved children and families. 
In partnership with the Association of American Medical Colleges (AAMC), Children's Health Fund (CHF) is increasing education and access to COVID-19 and routine pediatric vaccines in under-resourced communities across our national network. 
Please join Children's Health Fund for this virtual discussion about building vaccine confidence and access through mobile health outreach. Clinical leaders from CHF national network partner programs in Dallas, South Florida, and Phoenix will share on-the-ground insights into their successful vaccine programming including key challenges, outreach strategies, and best practices. 
Guests will have the opportunity to learn from some of the nation's most innovative leaders in vaccine delivery and education, as well as the opportunity to ask questions and share experiences among other child health professionals.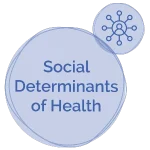 Social Drivers of Health: Why they matter in the health and well-being of Children
Children's Health in Focus: Public and Private Efforts to Safeguard the Mental Health of America's Children and Youth
Children's Health in Focus: The End of the COVID-19 Public Health Emergency—A Looming Nightmare?
Children's Health in Focus: The Profound Effects of Adverse Childhood Experiences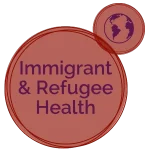 Living with Trauma: Caring for Immigrant and Refugee Children
Pediatric Oral Health: The Root of Health Equity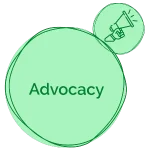 Gun Violence in America: Advocating for Systems Change
Helping Children Breathe: Addressing Asthma in Under-Resourced Communities
Mental Health: The Impact of COVID-19 on Children